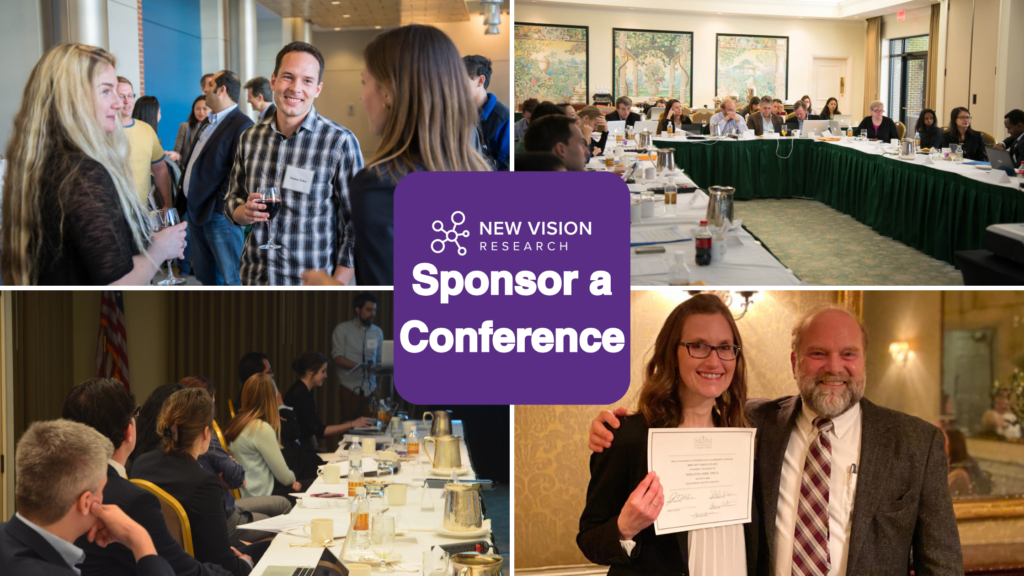 Some of our greatest scientific discoveries have originated from the interfaces of distinct fields of science. Unfortunately, too much research today is conducted in "silos" where scientists of similar training and background work together and have minimal interaction with scientists from outside their field. Even when scientists from different backgrounds do get together at conferences, for example, the conference presentations are organized by their field of study, which limits the cross pollination of ideas. Obviously, diseases are unaware of these distinct fields of study that are defined by us.
New Vision Research (NVR) advances disease-oriented research by: 
Fostering cross-pollination among scientists from different scientific fields.

Promoting social/scientific collaboration through community building.
Mentoring early career scientists in grant writing, also known as grantsmanship.
We accomplish this through hosting an annual conference exclusively for early career scientists who are nominated by their peers from distinct fields of science but who have the common interest of studying the same disease. In Alzheimer's Disease, NVR has accomplished this through the Charleston Conference on Alzheimer's Disease (CCAD). The conference approach was created with the idea that it be self-sustaining; the goal is for the conference to eventually be run by its alumni creating a return cycle that will foster mentoring as well as our core principal of creating pathways to support social/scientific collaboration. CCAD attendees from several years ago are now stepping up to be mentors to today's early-career scientists. The Advisory Board that oversees all CCAD-related activities is comprised of its alumni. Finally, NVR has developed other initiatives and programs, such as webinars on managing laboratory personnel and finance, that are all led by senior alumni.
NVR believes that this model of advancing science can be translated to other areas of research. To inquire about sponsoring a conference, click the button below to indicate your interest.