The Charleston Conference on Alzheimer's Disease (CCAD) is a program of New Vision Research (NVR), whose mission is to transform the way science is funded by investing in researchers with innovative ideas early on in their careers. Since its inception in 2013, CCAD has become a select conference where the brightest minds in Alzheimer's disease (AD) research are nominated to submit research proposals with the chance of being awarded funding.
The conference is held across three days, during which researchers present their proposals, participate in a mock NIH study section, and collaborate with investigators from all areas of AD. In total, CCAD has awarded $1,175,000 in research funding and connected over one-hundred early-career researchers from around the world.
Early career investigators are nominated by members of the Scientific Board or past CCAD attendees based on their research, its relevance to enhancing the current understanding of the pathophysiology and treatment of AD, and the representativeness of their subfields in current AD research initiatives.
Of those nominated, fifteen are invited to prepare and submit a proposal in the form of an NIH-R03 grant application, detailing how they would utilize $100,000 of funding to further AD research. Before writing their proposals, the invitees are given the contact information of other invitees and encouraged to collaborate to expand their ideas or submit joint proposals.
On Friday, each investigator presents their proposal in a 15-minute oral presentation and answers questions from the Scientific Board and other participants. On Saturday, the investigators participate in a 'Mock Study Section', mirroring the process used by the NIH, during which they review and score each other's proposals. After the Study Section, the Scientific Board confers and selects the proposals to receive funding.  New Vision Awards are presented at a dinner on Saturday evening. 
Over the course of the weekend, CCAD participants have the opportunity to explore Charleston, SC, and meet and mingle with their colleagues in social and professional settings. The small size of the conference and diversity of specific specialties represented creates a dynamic environment to develop collaborative relationships. Participants from each year's conference form their own cohort, but also join together with all past participants to represent the future of Alzheimer's disease research.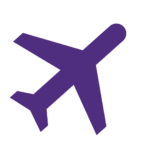 Arrive in Charleston
Light Cocktail Reception
Alumni Presentation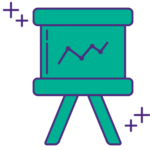 Presentation Day
Q&A Session
Dinner Excursion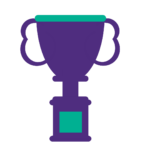 Mock NIH Study Section
Free Time to Explore
Awards Dinner
Location - Venue - Travel
The Charleston Conference on Alzheimer's Disease is held in Charleston, South Carolina at the Charleston Place Hotel. Voted for the second year in a row as the 'Top City in the United States' by Conde Nast Traveler's Reader's Choice Awards, Charleston boasts historical charm, world-class restaurants, and the beach at your doorstep. For more information about what Charleston has to offer, visit the Charleston Visitors Bureau.
Conference-related expenses, such as room reservations and meals, are complimentary for participants. Each early-career investigator is also provided a stipend of $599 to cover transportation costs.
Following the conference, attendees continue communicating and collaborating with each other and mentors that they met at the conference. Learn more about CCAD participants and what they are up to now through the CCAD Newsletter.
To participate in CCAD, a researcher must be nominated by a senior scientist or a CCAD alumni. Generally, nominations are received from a CCAD alumni or leader in the field of Alzheimer's disease (AD), such as the director of an AD research center or university faculty.
Nominees must meet the following criteria:
In 2012, three friends, a scientist, a lawyer and a philanthropist, each touched personally or professionally by Alzheimer's disease (AD), met to discuss challenges in AD research: difficulty securing funding, lack of collaboration across different fields of research, the time it takes to develop research ideas, and little support for early-career researches or those with more novel or experimental ideas.
Their solution was the Charleston Conference on Alzheimer's Disease (CCAD), a forum for early-career scientists to present their research proposals for review and possible funding. The three goals of the conference – to support early-career investigators, encourage risk and innovative thinking, and foster cross-field collaboration – established a new approach AD research. The first conference was held in March, 2013, in Charleston, South Carolina.